ANY QUESTIONS?
0800 4914910
Call us toll free,
we're happy to help you:
YOUR FEEDBACK!
If you want to leave this price information, we would be glad to learn more about your reasons:
I don't know my way around in the price information system
The price information system has technical problems
I don't want to provide personal information
I have all the information I need
I'm going to be advised personally
Your request is being processed...
-1
7
-1
1
-1
HOW MUCH?
Define unit size
OFFER or
ONLINE BOOKING
OOOPS!
Please specify the desired store location in step 1 first.
After selecting the unit size, you can view the price information and receive the best offer.
HOW MUCH DO YOU WANT TO STORE?
Please select your preferred unit size: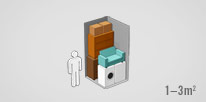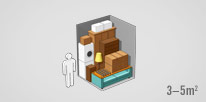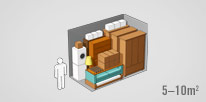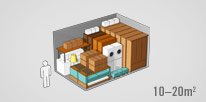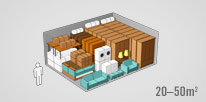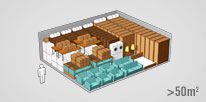 For example into a -m² unit fits:
That corresponds:
UNIT SIZE:
5m2
corresponds to approx. 30m3
Room height: approx. 2,7m
OOOPS!
Please specify the desired unit size in step 2 first.
Then you will see all price informations and select the best deal.
OUR OFFER
Your Selection:
STANDORT HERNALS
Abteilgröße: 17m2
EUR 37,50 pro Woche
* We offer customized services for unit sizes with more than 50m2.
Please send us your contact information via form,
the MyPlace team will contact you shortly.
Based on your choice regarding location in step 1 (see map above) and the unit size, you can choose between the following offers:
» Show smaller units












from EUR
per week
(inclusive max. discount)
» Show bigger units
The demand is very high. Please select 'Check availability' at the form, our staff will be pleased to advise.
ONLINE EXCLUSIVE
Abteil mit schrägem Dachelement
3m2

182,10
12,10

282,10
22,10

382,10
32,10

482,10
42,10
from EUR
per week
(inclusive max. discount)
* Units may differ from the standard form (e.g. with pedestal or roof slope)
OOOPS!
Please specify the desired offer in step 3 first.
INQUIRY OR ONLINE BOOKING
Just a few clicks to your storage space!

Any questions?
We're here to help!
Hernals
Mariahilfer Straße 198
1150 Wien Rudolfsheim
+43 - 1 - 895 01 07
mariahilferstrasse@myplace.at
Please enter your information:
FIRST NAME*
LAST NAME*
EMAIL ADDRESS*
NOTE
(max: 470 characters)
USAGE*
COMPANY
TELEPHONE*
Mrs. Mr.
PRIVATE BUSINESS
Ich erkläre mich damit einverstanden, dass meine personenbezogenen Daten zum Zweck der Zusendung von Newslettern durch SelfStorage Dein Lagerraum GmbH verarbeitet werden. Dies umfasst etwa Angebote zu Produkten und Dienstleistungen, Einladungen zu Veranstaltungen, Storeeröffnungen oder etwa Gewinnspiele. Wir geben dabei Ihre Daten keinesfalls an Dritte weiter. Ihre Einwilligung ist selbstverständlich freiwillig und kann jederzeit mit Wirkung für die Zukunft mittels Nachricht an datenschutz@myplace.eu oder direkt in der jeweiligen E-Mailnachricht widerrufen werden.
Informationspflichten gem. Art 13 DSGVO

German only!
No obligation
The demand is very high, therefore a reservation is not possible at the moment. Please select 'Check availability', our staff will advise you personally.